DebConf 7 in Edinburgh, part of TooManyPicturesOfJoey.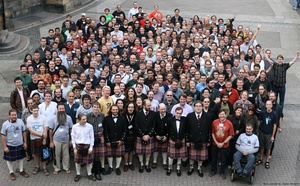 Group.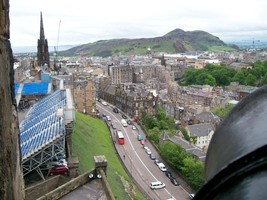 View from Edinburgh Castle.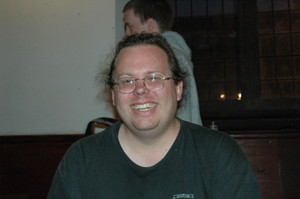 Thanks for the flash, Sesse! :-P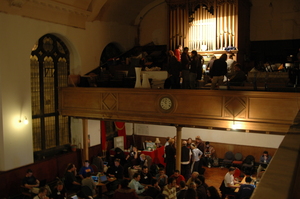 Night venue. (I'm in the lower left.)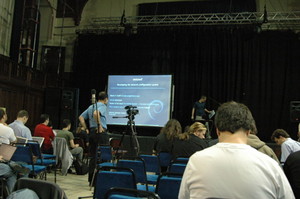 Talk room.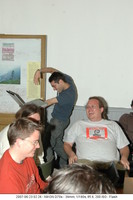 Gravity hacks X.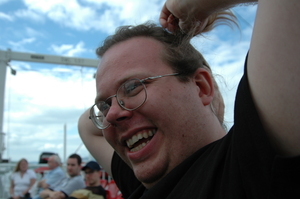 On the ferry to Bute Island.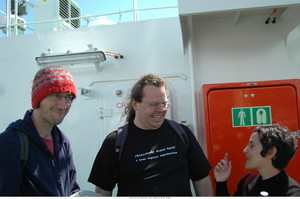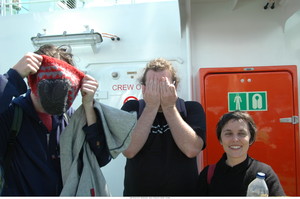 Micah, me, and Biella.
(This after 3 other people had taken our pictures against this boring background instead of against the lovely scenery of the bay.)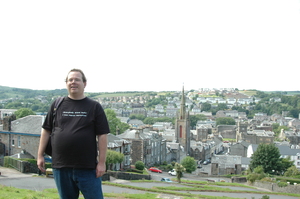 Up Serpentine hill above the town on Bute island, castle in middle left.
More pics from Sesse, including more from our tour of Bute.