A visual history of Telvar Opens, part of TooManyPicturesOfJoey.
1996 Telvar Open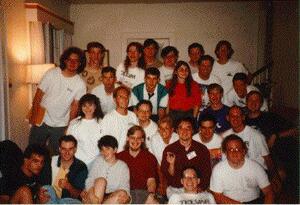 This is a picture of me and a bunch of friends and fellow gamers at the 1996 Telvar Open. I'm the guy on the extreme left, who looks like he's about to fall over, toppling everyone else like so many dominoes. Notice that even in this picture, I'm wearing the umbiquitus linux shirt.
1999 Telvar Open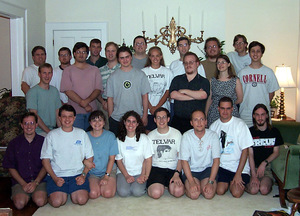 Three years later and here we are again. The technology has improved, but the grin on Edwin's face is still the same.. This has the distinction of being the only digital photo of me not wearing a linux shirt.
2001 Telvar Open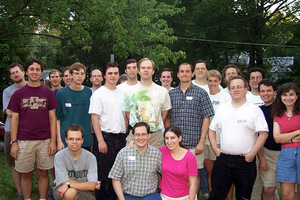 Sean tries valiantly to obscure my face, and pretty well succeeds.
2003 Telvar Open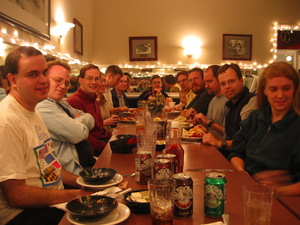 Breakfast after the Open. There was no complete group picture this year.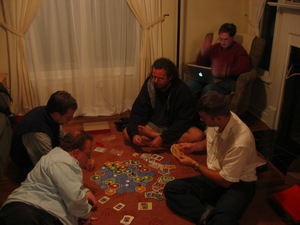 This is probably my first game of Settlers.
2005 Telvar Open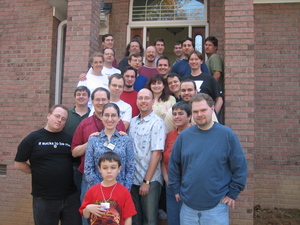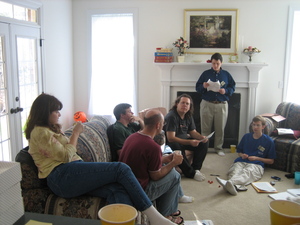 A Telvar picture that actually shows gaming.
2008 Telvar Open