My inverter has unfortunately died, and I wanted to replace it with the same model. Ideally before I lose the contents of the fridge. It's a 24v inverter, which is not at all as easy to find a replacement for as a 12v inverter would be.
Somehow Walmart was the only retailer that had it available with a delivery estimate: Just 2 days.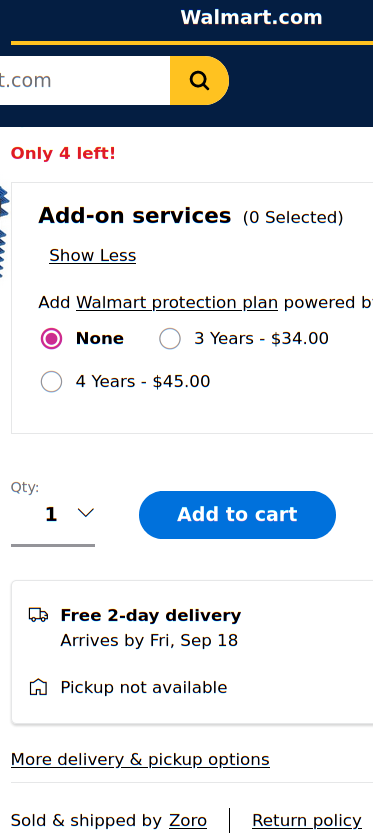 It's the second day now, with no indication they've shipped it. I noticed the "sold and shipped by Zoro", so went and found it on that website.

So, the reality is it ships direct from China via container ship. As does every product from Zoro, which all show as 2 day delivery on Walmart's website.
I don't think this is a pandemic thing. I think it's a trying to compete with Amazon and failing thing.
---
My other comically bad shipping estimate this pandemic was from Amazon though. There was a run this summer on Kayaks, because social distancing is great on the water. I found a high quality inflatable kayak.
Amazon said "only 2 left in stock" and promised delivery in 1 week. One week later, it had not shipped, and they updated the delivery estimate forward 1 week. A week after that, ditto.
Eventually I bought a new model from the same manufacturer, Advanced Elements. Unfortunately, that kayak exploded the second time I inflated it, due to a manufacturing defect.
So I got in touch with Advanced Elements and they offered a replacement. I asked if, instead, they maybe still had any of the older model of kayak I had tried to order. They checked their warehouse, and found "the last one" in a corner somewhere.
No shipping estimate was provided. It arrived in 3 days.