view of Manhatten, Statue of Liberty, and Ellis Island from helicopter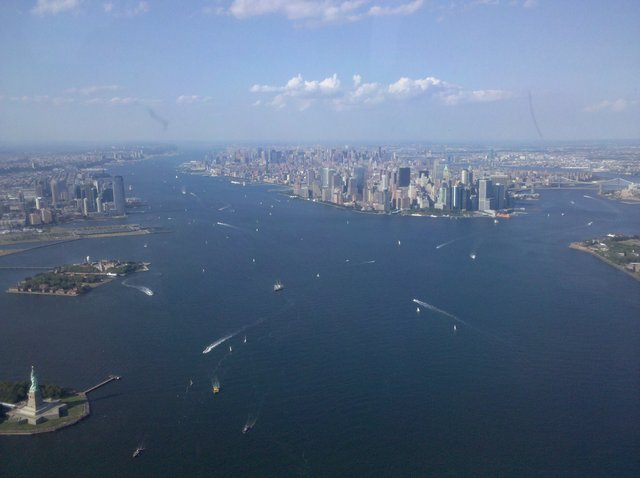 In a few hours I will be catching the train for home. It's been a great DebConf, and a thrilling visit to New York. I'm especially happy with how well my CUT BoF went, and that we launched Branchable.
As usual, DebConf is inspiring. I'm leaving with a scary new todo list:
Form CUT team, design document, begin work on first cut release.
3.0 (git) source should default to a depth-1 shallow clone that includes only tags of released versions of the package.
Add a sd foreign replica: git. So git commit messages can manipulate bug info.
Deploy monkeysphere for all my ssh servers, and file UI bugs.
Integrate monkeysphere into Branchable.
Join monkeysphere project?
Integrate libravatar into ikiwiki.
Watch 20-some hours of recorded talks I missed!
my foot at 1000 feet