This week I've been feeling wound up and constrained. Thought I was going to be sick and miss this, but it cleared up overnight and me and some tamales made it to Roan Mountain in time for lunch and a long afternoon hike.
typical gorgeous view from round Bald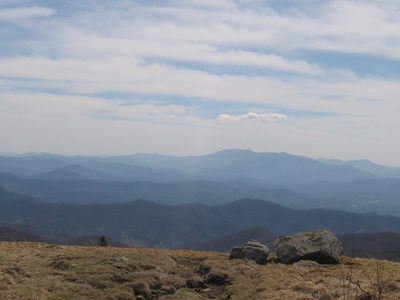 from the rocks across Engine Gap to Round Bald and Roan High Knob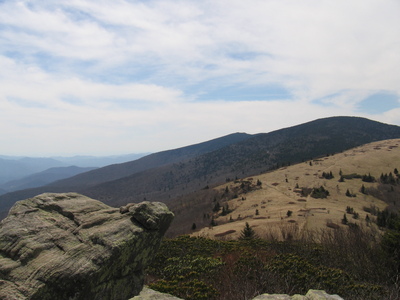 in the distance, Yellow Mountain and more balds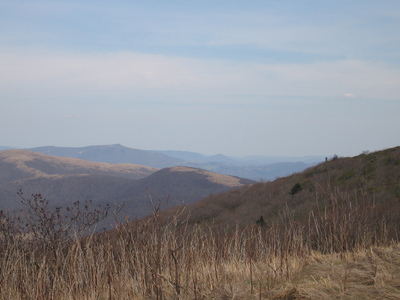 looking back from Jane Bald to Round Bald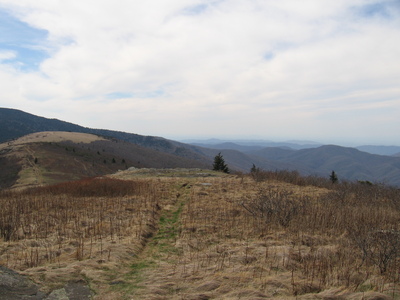 There was snow here just five days ago, so no sign of spring yet on top of the Mountain, but still a warm gorgeous day. Sunburn!