The best thing about rockets is when they go up successfully, and don't come back down.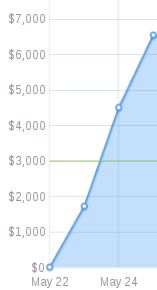 My git-annex Kickstarter reached escape velocity 24 hours after launch, and is now past 200% funded.
This is great news, because it gives me more time to spend hacking on git-annex, and will let me add more features and polish it better. I had set the goal at a minimal amount because I'd have hated not to get funded at all if this hadn't taken off. But the current funding is much more comfortable, and the further up it goes, the more scope the project can have.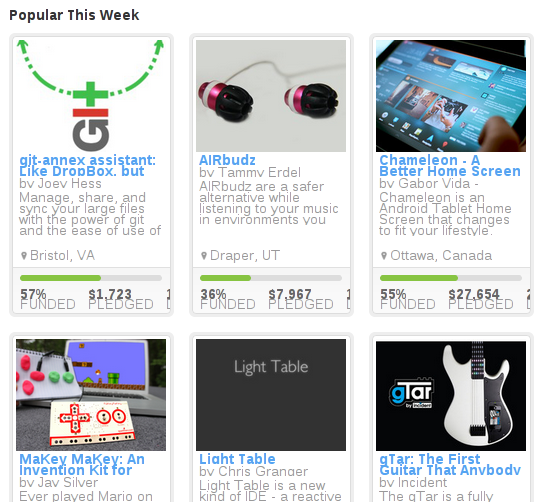 At the point shown above, the project had started to be highlighted as popular, based largely on kind and generous readers of this blog and git-annex users who chipped in. For a while, I personally knew around 1/3rd of contributors.
That was enough to get it noticed by Kickstarter staff, which in turn has led to more growth. I love the juxtaposition of geeky tech project with other stuff here.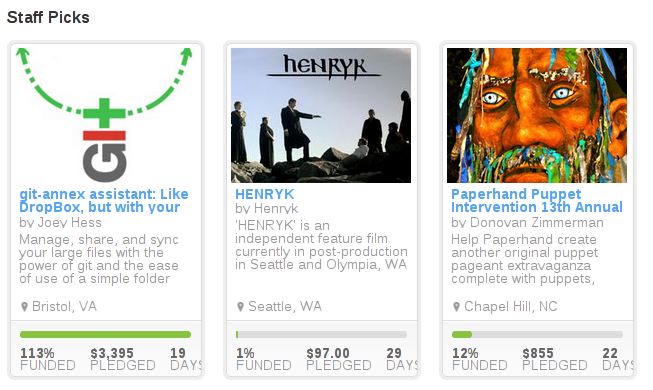 I have 17 days remaining until the Kickstarter is finished. I really had worried it might take that long to get funded. As it is, I can't wait to see where the rocket's trajectory takes it in that time!