This leap day saw me driving along the river on a rainy, with 4 chickens in the car's trunk, and 3 terabytes of disk (and a half a bale of straw) in the back seat. I may have not been blogging much lately about life, because these situations can be hard to explain. (Or because "joined the Debian haskell team and spent two days working on rebuilds for the ghc 7.4 transition" is not thrilling reading.)
hens in a car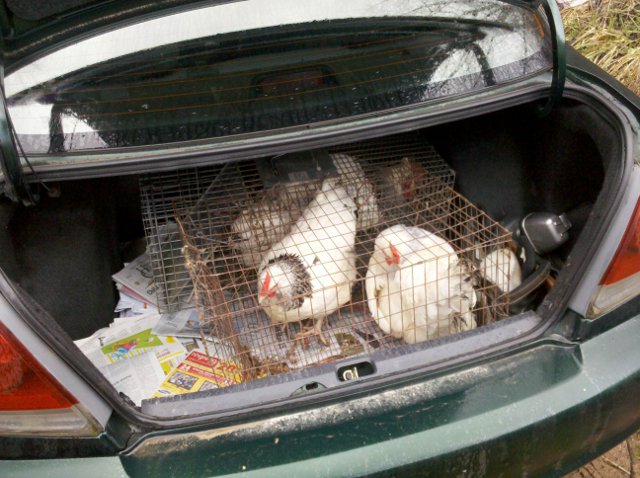 The Light Sussex chickens are my sister's spare flock, which are "too tame". They're now cozily installed into a coop we built last weekend. In return I gave her a 6 foot long APC power strip, which had been mounted on the wall of my office. I'm preparing my house in town to be rented, and have little need for two dozen power outlets here in solar power land.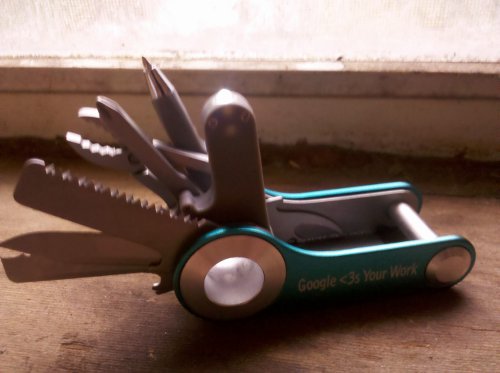 Indeed, today is a gift economy day all around -- when I arrived at the cabin, there on the porch was an unexpected package from Google. Particularly surprising since I never get deliveries here, since the driveway is a mile long and often seems like it could dead-end into the woods at any moment.
The combination of technological wackiness (I also debugged a laptop whose USB hub hangs when a particular trackball is plugged in) and in your face country texture (including coal trains, being stuck behind a tractor, and miles of amazing tree-height mist) made this a memorable day.