Lemon is one of my things. I homegrow meyer lemons and mostly eat them whole. My mom makes me lemon meringue pie on my birthday. I thought I knew how much work that must be.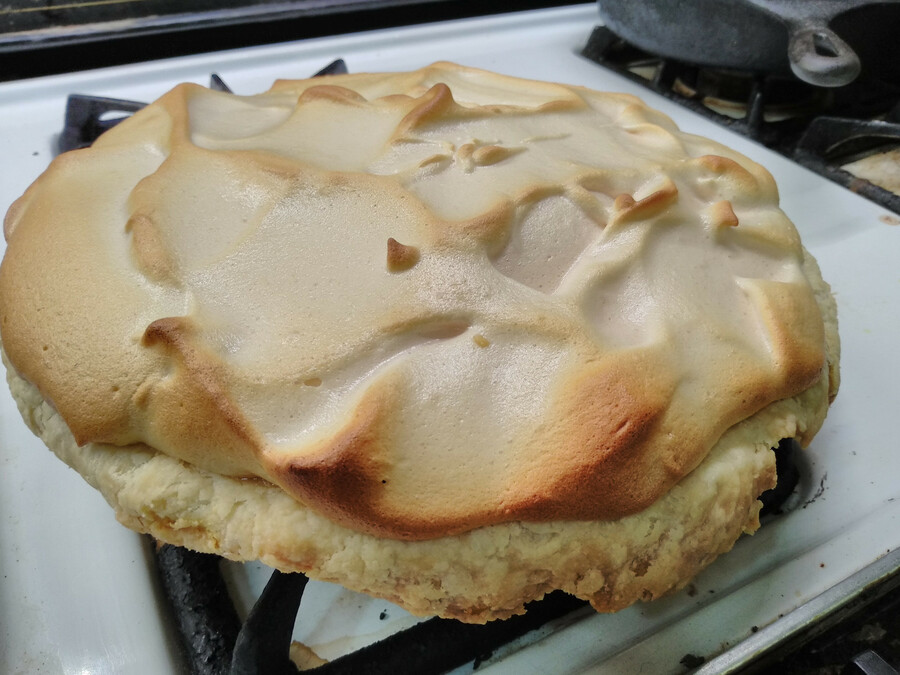 Well, that was harder than anticipated, and so worth it. Glad my mom was there on jitsi to give moral support while I hand whisked the egg whites and cursed.
I also got a homemade mask whose quarantimer expired just in time.
But all I really want want for my birthday, this April 11th 2020, is for the coronavirus to have peaked today. I mean, having a pandemic peak on your birthday is sour, but it's better than the alternative.
Please give me that gift. Stay home. Even when some are saying it's over, watch the graphs. Don't go visit even just one person, even on their birthday. I think you can do it.
Yes?