Imagine something really cool, like a fridge connected to a powerwall, powered entirely by solar panels. What could be cooler than that?
How about a fridge powered entirely by solar panels without the powerwall? Zero battery use, and yet it still preserves your food.
That's much cooler, because batteries, even hyped ones like the powerwall, are expensive and innefficient and have limited cycles. Solar panels are cheap and efficient now. With enough solar panels that the fridge has power to cool down most days (even cloudy days), and a smart enough control system, the fridge itself becomes the battery -- a cold battery.
I'm live coding my fridge, with that goal in mind. You can follow along in this design thread on secure scuttlebutt, and my git commits, and you can watch real-time data from my fridge.
Over the past two days, which were not especially sunny, my 1 kilowatt of solar panels has managed to cool the fridge down close to standard fridge temperatures. The temperature remains steady overnight thanks to added thermal mass in the fridge. My food seems safe in it, despite it being powered off for 14 hours each night.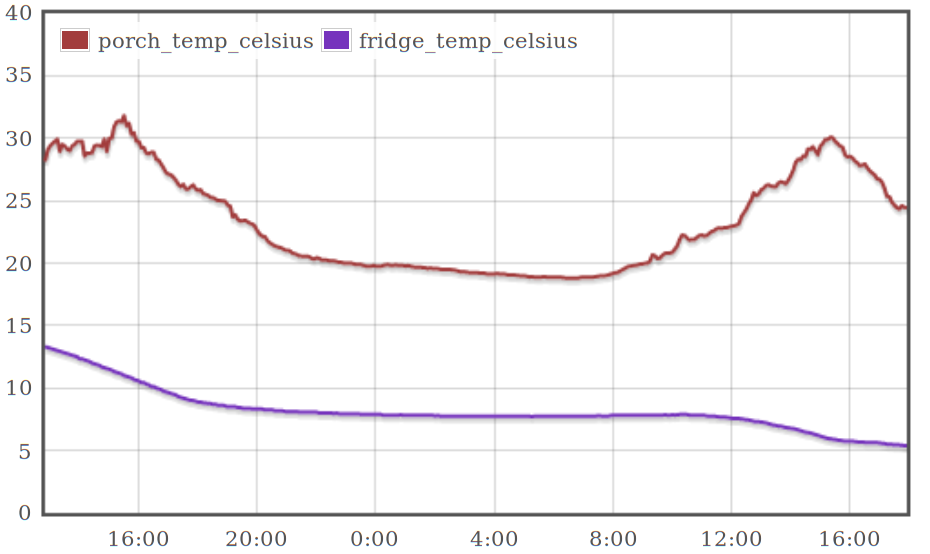 (Numbers in this graph are running higher than the actual temps of food in the fridge, for reasons explained in the scuttlebutt thread.)
Of course, the longterm viability of a fridge that never draws from a battery is TBD; I'll know within a year if it works for me.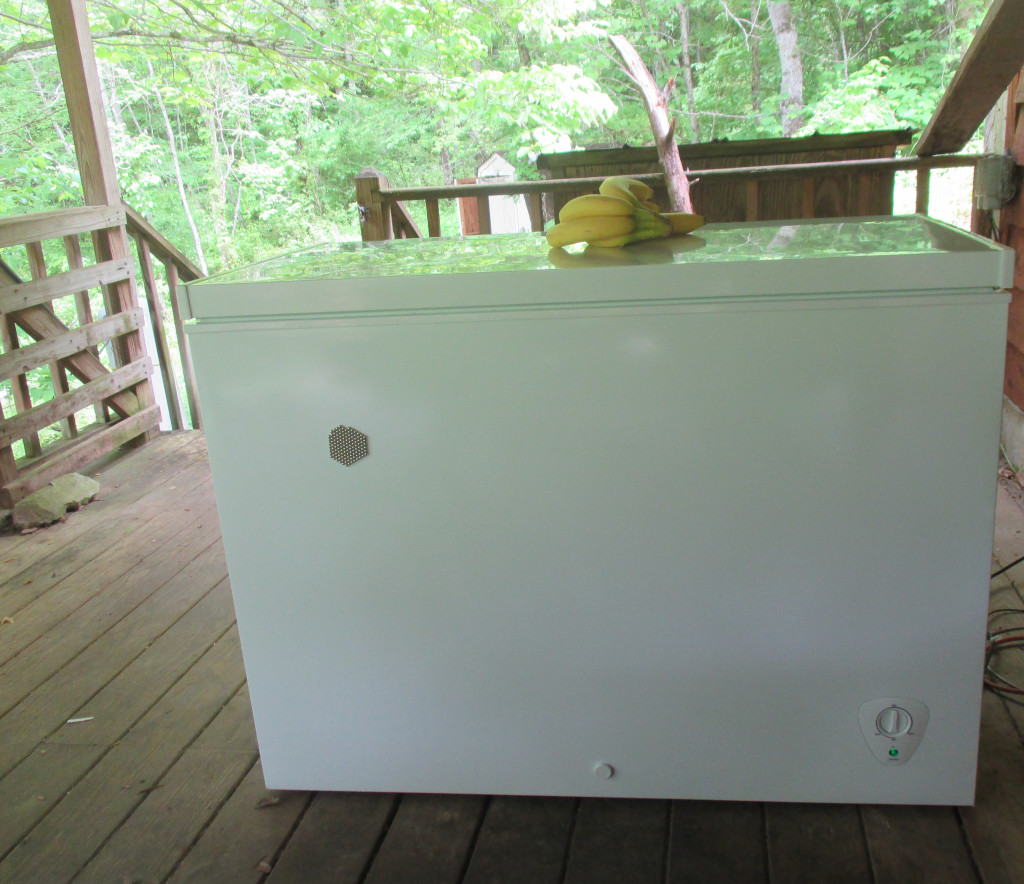 I've written about the coding side of this project before, in my haskell controlled offgrid fridge. The reactive-banana-automation library is working well in this application. My AIMS inverter control board and easy-peasy-devicetree-squeezy were other groundwork for this project.